Since 2016, BetaNYC has retained Civic Innovation Fellowship graduates as apprentices. In 2022, we added an Associates program to expand our ability to work with Graduate students.
Now, Apprentices and Associates work as hourly employees alongside full time staff members running BetaNYC's programs, copywriting our communications, and performing analysis.
Apprentices and Associates are critical to our mission. Apprentices train and support community boards' adoption of new technologies and practices. They help organize and host events, while being role models and supervisors to our Civic Innovation Fellows.
Our Apprentices and Associates have helped our lab refine prototypes and develop new processes. They solve small and complex problems that come to us as Research and Data Assistance Requests (RADARs).
Our commitment to apprentices
BetaNYC's full-time staff serve as mentors to apprentices. Our team conscientiously makes every effort to enrich their experiences and expand their portfolios with work assignments that complement their fields of study and support their professional goals.
As we foster the next generation of civic leaders who can combine their unique and diverse lived experiences with tools and methodologies for the digital era. We want our apprentices to gain experiences and skills that full-time staff didn't have as young technologists, designers, and activists.
Our goals are to hone their skills, foster a life-long passion for civics and public interest technology, while giving them the opportunity to express their leadership and project management skills, and develop solid portfolios that make them the most attractive employees to hire.
About Civic Innovation Apprenticeship
Our Civic Innovation Apprentices are past and present CUNY students who, in their fellowship year with us, demonstrated professional abilities in communicating effectively, managing tasks independently, and acquiring and applying skills from our civic bootcamp. They are ideal candidates for continued civic service work because of who they are and what they have gained from working on projects with us that support Manhattan Borough President Office and Community Board operations.
They perform critical work. Apprentices are hired into two roles: Discretionary Action Consultants for community boards or Civic Innovation Lab staff. DACs work directly with community boards under the supervision of the District Manager.
Civic Innovation Fellows apprentices work in-house alongside BetaNYC staff, co-host workshops, assist in trainings, and mentor new Civic Innovation Fellows.
Civic Innovation Lab Associates
BetaNYC's Civic Innovation Lab Associates help perform data analytics, research municipal technology and data systems, run events, and assist the Civic Innovation Lab Director and Manager.
Lab Associates must be comfortable learning new skills and comfortable teaching those skills to Civic Innovation Fellows, community board members, Borough President and City Council staff, and the general public. As Associates, they are instrumental in hosting open data trainings throughout the city, maintaining existing digital projects, and researching and helping build new tools.
As with our other apprentices, associates receive personal attention from the BetaNYC staff.
Every project seeks to deepen an Associates' understanding of New York City government, municipal data, mapping, communication tools, teaching, and curriculum development. Additionally, associates enhance BetaNYC's ability to develop and seed new curriculum, conduct trainings, publish, explore and develop new partnerships, and grow organizationally.
Our apprentices and associates help achieve a citywide goal of bridging the digital and data literacy divide.
Read about our Associates
Summer 2022 (inaugural) cohort – projects write up
---
Current Civic Innovation Apprentices
Gabrielle Langston – Civic Innovation Apprentice
Gabrielle (better known as Gabby) graduated from New York City College of Technology in July 2020 with a BS in Applied Mathematics, and is currently pursuing a MS in Data Analysis and Visualization at the CUNY Graduate Center. She was previously a Civic Innovation Fellow with BetaNYC and the Office of the Manhattan Borough President, where she was a member of the 6th cohort class.
Gabby is passionate about data transparency and its role in creating a more fair, unified, and equal world for all. She is a native Brooklynite, and a city lady at heart. In her spare time, she enjoys tennis, watching (and reading!) Pride and Prejudice (the 2005 version), being a cat mom, and cooking arroz con pollo with maduros.
You can email her at < gabby(-at-)beta(-dot-)nyc >.
Dimitri Mimy (he/him) – Civic Innovation Apprentice
Dimitri graduated in June 2021 from Queens College with BSs in Biology and Psychology and is currently pursuing an MS in biology, with a focus on urban ecology, continuing at Queens College. He is also an alumni of the 9th cohort of the Civic Innovation Fellow Program with BetaNYC and the Office of the Manhattan Borough President.
Drawing in part from his time as a BetaNYC civic innovation fellow, Dimitri is passionate about the intersection of open data, environmental justice, and accessibility, and in learning more about how biological life exists in an urban context. He enjoys visiting green spaces in the city, and also finds leisure in reading, watching his favorite shows, and surfing the interwebs!
You can email him at < dimitri(-at-)beta(-dot-)nyc >.
---
Former Civic Innovation Apprentices
Onedeige James – Civic Innovation Apprentice
Onedeige graduated in July 2020 from LaGuardia Community College with an AS in Environmental Science and is currently pursuing a BS in Environmental Science, with a focus on Geographic Information Systems at Lehman College. She is also an alumni of the 6th cohort of the Civic Innovation Fellow Program with BetaNYC and the Office of the Manhattan Borough President.
Onedeige has a strong interest in data visualization and is also concerned about data access and interpretation against biases across the board. Originally from the coast of Guyana, she loves outdoor activities and is always up for an adventure. Onedeige also enjoys ballroom and latin dancing particularly foxtrot, salsa and swing.
Ishrat Chowdhury – Civic Innovation Mentor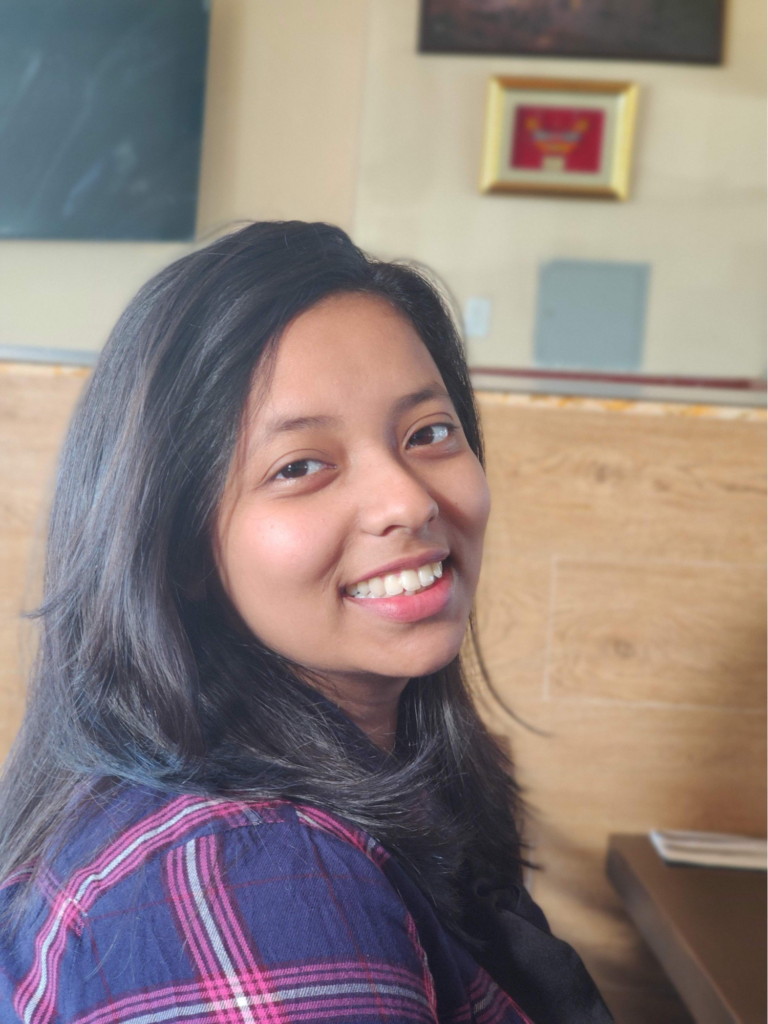 Ishrat graduated in the spring of 2020 from Queens College with a BA in Computer Science and a minor in Mathematics. She was a Civic Innovation Fellow from 2018-19 and joined BetaNYC as a Mentor in the fall of 2019. She previously interned for a summer at Accenture and will soon be joining them full time as a software engineer.
She is passionate about tech and government, and also enjoys volunteering and reading books.
Murat M. Akaydin – Discretionary Actions Consultant
Murat is a Native New Yorker and an Army Intelligence War Veteran. He has completed his BBA in IT Management and his MPA in Public Policy and Administration. Murat also holds certifications in project management, IT service management, and business analysis. He worked briefly as an IT Project Management Consultant on Wall Street before transitioning to the public sector.
Murat served as a member of the 6th cohort of Civic Innovation Fellows with BetaNYC and the Office of the Manhattan Borough President. He has been working with BetaNYC to support community boards in their transition to remote work as a response to the COVID-19 pandemic. In his spare time, he works with Generation Vote to establish a NYC Hub to improve civic engagement among the youth and under-served populations. He has a deep and genuine passion for public service and strives to leave a positive impact on the lives of those around him. At the end of the day, he's just a Brooklyn boy trying to give back to the city that has given him so much.
Jennifer Maldonado – Discretionary Actions Consultant
Jennifer completed her Environmental Studies BA at Queens College in Fall 2019 and was a member of the 5th cohort of the Civic Innovation Fellowship Program. At the end of the fellowship, BetaNYC provided the opportunity for a fellow to work with Manhattan Community Board 1 and she took that opportunity as a learning platform about community boards.
She now holds a position as a Discretionary Actions Consultant, advising on licensing applications as well as assisting with modernizing and streamlining the approval process with respective city agencies. After a year and a half in this position, she is always learning something new about community interactions and addressing the issues that impact the district. Jennifer is very hands-on, and would love to work with animals in the future, and hopes to explore work in the environmental policy field.
Ramesh Beharry – Discretionary Actions Consultant
Ramesh Beharry collaborates with New York City community boards on improving technology and data literacy, assistance in municipal service delivery, and connection with the communities served. He graduated from the Civic Innovation Fellowship in 2018 and has since worked with community boards on front-end design and build-out of BetaNYC's constituent relationship management tool, a spreadsheet database with applications and script functionality, which helps ensure service request delivery and enhances our ability to efficiently communicate with civic stakeholders. Before joining the Civic Innovation Fellowship, Ramesh served in the Marine Corps.
---
Not Pictured
Civic Innovation Mentors from Fellowship Cohort 3
Bruna Jermann
Eli Rivera
Muhammad Aslam
Shalom Joseph